Join Us for Mercyme concert in Edna, Texas. Calvary Baptist Church has tickets for sale. Please contact the church office for more information.
MERCYME EMBARKS ON SECOND LEG OF LOVEWELL LIVE THIS SPRING
Award-Winning Female Vocalist Natalie Grant and
GRAMMY ® Nominated Artist Brandon Heath

MercyMe's latest album The Generous Mr. Lovewell sold nearly 90k copies its first week, debuted at No. 3 on Billboard's Top 200 chart and No. 1 Christian SoundScan, and has already garnered the band a No. 1 single with "All of Creation."
Throughout the summer the GRAMMY ® nominated band has brought the music from the chart-topping album to life in front of thousands at state fairs and concerts across the country.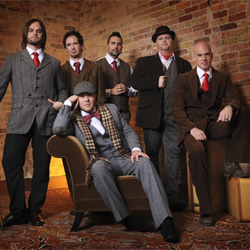 Cheap nfl Jerseys
Wholesale NFL Jerseys
Cheap Jerseys china
Cheap nfl jerseys
Cheap jerseys
cheap oakleys sunglasses
Cheap jordans